Unleash Human Imagination
and Creativity with AI
Who we are
About Us
AI for Human
Imagination &
Creativity
Sony AI was established in April 2020 to pursue groundbreaking research in AI and robotics in the realm of entertainment. Our partners are artists, makers and creators from around the world.
Flagship Projects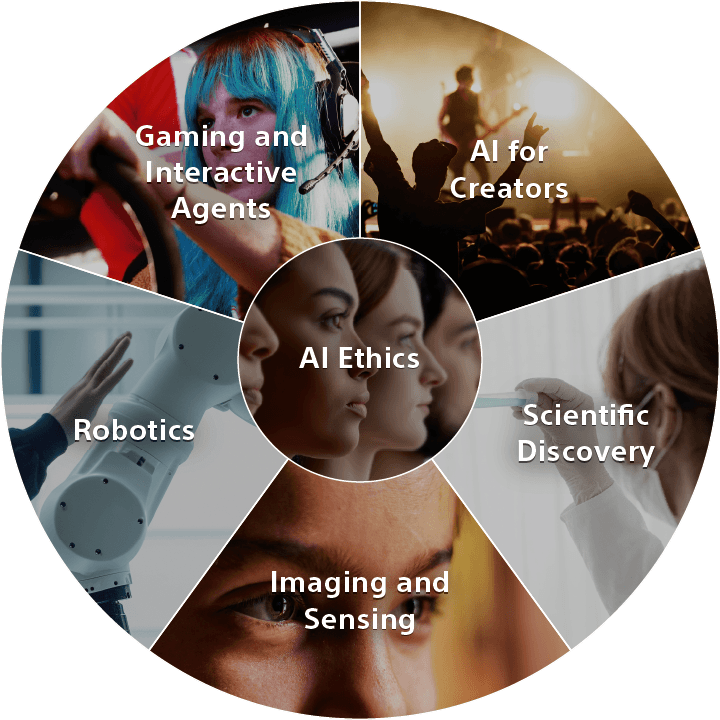 Pursuing Grand Challenges
Currently, Sony AI has four unique and exciting Flagship Projects in the areas of Imaging & Sensing, Gaming, Gastronomy and AI Ethics.