Meet the Team #3: Mireille, Fred and Thomas
Sony AI
January 25, 2022
Meet Mireille, Fred and Thomas, three team members passionate about machine learning, AI and robotics, and dedicated to our mission of unleashing human imagination and creativity through AI.
Mireille El Gheche
Senior Research Scientist
Based In
Zurich, Switzerland
Areas of Expertise
Optimization, Machine Learning and AI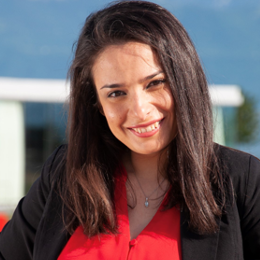 What made you interested in working in AI or your area of expertise?
I have a background in machine learning, which is a form of AI that allows computer systems to consistently improve their performance in certain tasks. This field offers exciting and challenging work in a variety of applications. I do enjoy math and I am passionate about finding practical applications for complex equations and theories. Working in machine learning has provided me the chance to use calculus, probability, and statistics in my daily work.
Today, machine learning and AI are not just buzzwords you read in the press, but urgent requirements for real, powerful, and interesting applications, e.g., robotics. AI and ML are impacting the future of virtually every industry and every human being. Unlike other technologies, the coolest thing about AI is that it is constantly changing and evolving. We will continue to see the advancements of AI and ML in 2022 and beyond.
What made you excited about joining Sony AI and what do you hope to accomplish?
First, the team is young, diverse, and motivated with an innovative open mindset. Sony AI is committed to building a diverse team of people with different characters and skillsets. Diversity not only does make a fun place to work, but it also drives equity and innovation. Second, we have the opportunity to make a positive impact on people's lives in the work that we do. We work alongside some hugely talented people whom I can both learn from and help to develop more great AI algorithms and solutions. Third, the environment is constantly moving forward and that made me feel excited to work here where change is always embraced.
Our interdisciplinary approach is challenging and all of it is fun. The work is by itself an extremely exciting experience since it is carried out within the framework of creating new AI technologies to enrich people's lifestyles. I do find my own purpose in Sony AI's and I am looking forward to building AI that is globally impactful.
What are your thoughts about AI for creativity?
AI can help in boosting our creativity in many ways. For example, by providing novel combinations of familiar ideas or by making technology transformations that enable the generation of previously impossible ideas.
Mireille received a master's degree in radio communication from Centrale Supélec and a Ph.D. degree in signal and image processing from Université Gustave Eiffel. From January 2015 until August 2017, she was a postdoctoral researcher at the IMS and IMB laboratories, Université de Bordeaux, where she worked on optimization methods for image super-resolution, denoising, and reconstruction. From November 2017 until January 2021, she was a postdoctoral researcher at École Polytechnique Fédérale de Lausanne (Switzerland), where she worked on computational problems in graph theory using machine learning approaches. Since February 2021, she has been a senior research scientist at Sony AI, Zurich.
Fred Gifford
Strategy and Partnerships Manager
Areas of Expertise
Strategy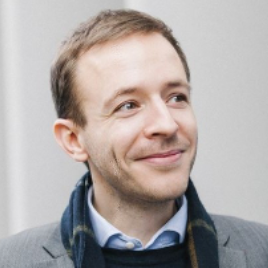 What made you interested in working in AI and your area of expertise?
AI makes a huge number of things possible, and I've always been attracted to its ability to enable great change. It has the quality of being both complex and very simple at the same time. Applying strategy to AI and AI-based products therefore becomes thought-provoking and highly satisfying.
What made you excited about joining Sony AI and what do you hope to accomplish?
I was excited for many reasons! Sony AI is a start-up with a huge heritage; as an R&D business, it has been challenged by Sony to do groundbreaking science; it has some of the most incredible engineers and leaders; it is incredibly diverse and international; it has a flat hierarchy that builds on Sony's respect and permission for individual ingenuity and enterprise; it is tackling meaningful and exciting projects in highly relevant areas; and I love the people here! The main thing I'd like to accomplish is to help make all of this rich mix a success. If I can feel like I've contributed, that will be a great outcome.
There are many ways that people express creativity. What is your favorite form of creative expression? What most inspires you to be creative?
My favourite two forms are probably writing and music. There is something in the best books and the best albums that seems unparalleled in terms of expression. And I find these massively inspirational, as if creativity breeds creativity.
What are your thoughts about the future of AI and AI for creativity?
AI for creativity is all about using AI to draw greater things from humans. I think there is no limit to how much it can do in this space. Having said that, we need to think about how to give creative AI boundaries. Humans aren't inspired by endlessness and infinity, we need to see where worlds end in order to understand them. So the future for me is about saying - where does AI stop? Where does a system pause and let the human take over? This will be a great question to solve, especially in our gastronomy project. At what point do we hand the reins over to the chef?
Born in London but raised in Tokyo, Fred has worked across the world in roles related to product innovation and corporate and business strategy, and he completed his MBA at ESADE in Barcelona in 2019. His work in AI has crossed city simulation, biopharmaceutical drug development, skyscraper energy management, and now gastronomy.
Thomas van de Wiel
Robotics Engineer
Based In
Zurich, Switzerland
Areas of Expertise
Robotics and Control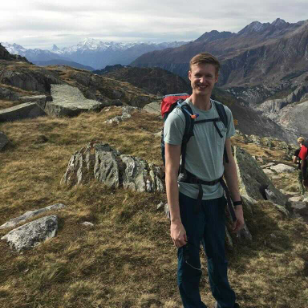 What made you interested in working in AI or your area of expertise?
I have always been fascinated by machines with some form of intelligence that enables a certain degree of autonomy. The idea of someday working on self-driving cars motivated me to pursue a degree in mechanical engineering. In my undergraduate program, I discovered my love for the field of robotics working on an autonomous racing drone and on velocity control for an autonomous race car. For me, working with hardware is one of the most exciting things in any robotics project, since it enforces perfection in the products you develop; If you don't, things simply don't work! During my master's in Robotics at ETH Zurich, I took a deep dive into the technical details of some fields related to robotics and worked on inspiring projects in soft robotics and energy management for a Formula 1 car. The best thing about the field of robotics is that it moves at a very fast pace and there are many interesting technologies popping up every day. I get the opportunity to work on challenging and exciting projects on a daily basis, and help advance the current state of technology, while also having lots of fun!
What made you excited about joining Sony AI and what do you hope to accomplish?
Sony AI is a young and growing organization within the Sony group and offers a unique working environment in which I can learn a lot of new skills. The projects we get to work on are extremely ambitious and require us to be creative and think outside of the box. My day-to-day job has a strong practical engineering component, but there is plenty of room for research and staying up-to-date with the latest research in our field. I get to work with and learn from very talented coworkers in a friendly and open work environment. The fact that our project has a heavy hardware component is the most exciting aspect of it all: in the end I get to see my work move in the real world. I would love to someday see our project reach the front page of newspapers around the world and showcase what is possible with robotics and AI!
What most inspires you to be creative?
I firmly believe that in order to be creative, people need to take enough time to let their minds unwind. Personally, I find that many great ideas come when I'm not doing anything and simply experiencing the world around me or when reconnecting with nature on a hike or bike ride. With the constant availability of information around us today, getting into this creative state of mind is not exactly easy, but definitely something worthwhile pursuing.
Thomas received his bachelor's in Mechanical Engineering from Eindhoven University of Technology in Eindhoven. During his degree, he had the opportunity to work on various robotics projects, such as autonomous drone racing and velocity control for an autonomous vehicle and discovered the fulfillment that comes from making theoretical concepts work in the real world. Having discovered his passion for robotics, he moved to Switzerland to pursue a master's in Robotics, Systems and Control at ETH Zurich supported by the ETH Excellence Scholarship and Opportunity Program. Since October 2020, he has been working with Sony AI to further pursue his interests in the fields of Robotics & Control.
Latest Blog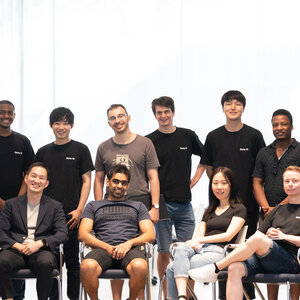 April 4, 2022 | Sony AI
Meet the Team #4: Kenta, Alisa and Thomas
The next installments of our Meet the Team series will feature members of the global Sony AI team who contributed to thegroundbreaking research, Outracing Champion Gran Turismo Dri…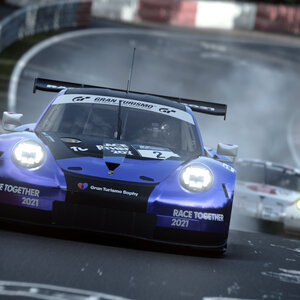 February 10, 2022 | Sony AI
Unveiling Gran Turismo Sophy™ : An AI Breakthrough
I'm thrilled to announce Sony AI's very first AI breakthrough - Gran Turismo Sophy which is featured on the cover of Nature magazine's Feb 10th issue.NatureGran Turismo Sophy is a …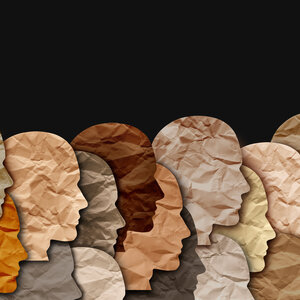 December 16, 2021 | Sony AI
Celebrating Black Voices in AI: Sony AI Team Member Jerone Andrews Discusses Mit…
This past October, in recognition of Black History Month, I was delighted to be invited to participate in a Black History Month panel, Celebrating Black History Month in AI, organi…