From Research to Deployment in One Year - GT Sophy Is Now Available to All GT7 Players
GT Sophy
March 9, 2023
I am proud to announce that, together with Polyphony Digital Inc. (PDI), we have globally released Gran Turismo Sophy in Gran Turismo™ 7 (GT7) PlayStation® racing simulation game, for the PS5™ console. GT Sophy is Sony AI's superhuman AI agent that learned to drive competitively in Gran Turismo from scratch and without much human intervention – an AI breakthrough that was featured on the cover of Nature just one year ago. The release of Gran Turismo Sophy 'Race Together' gives millions of racers in the GT community for the first time a first-hand experience of GT Sophy. We are incredibly proud of this accomplishment and excited to see how GT fans will be interacting with this new technology.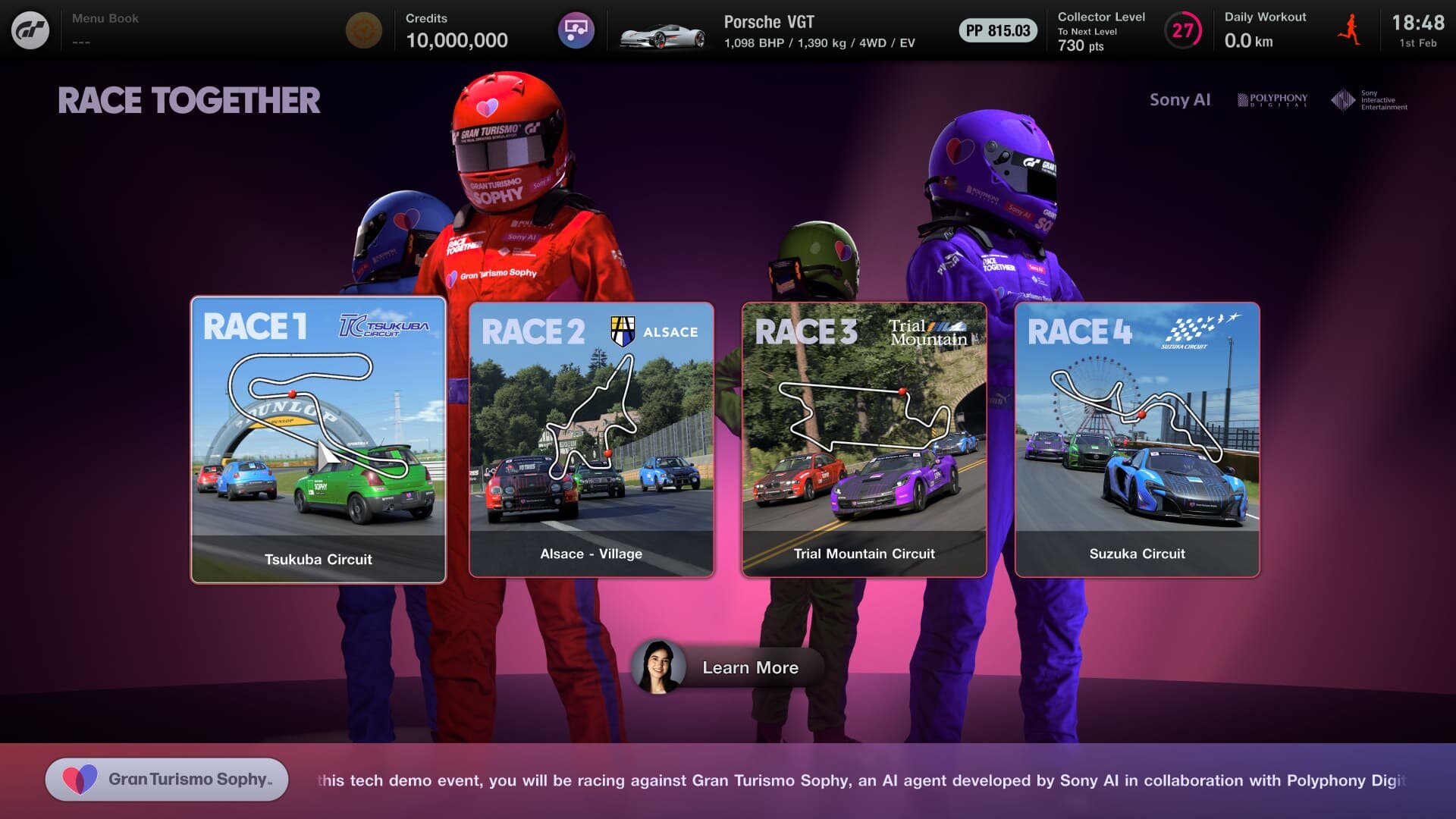 The release is time limited for one month and is available on GT7 through the end of March 2023. Our goal with 'Race Together' is to provide the teams at Sony AI and PDI the opportunity to learn from the player experience. We are specifically looking forward to people sharing their experiences and impressions of GT Sophy on social media. We will take this feedback and incorporate it into our future work on the racing agent itself and also use it to make changes to how people can experience GT Sophy in missions and races.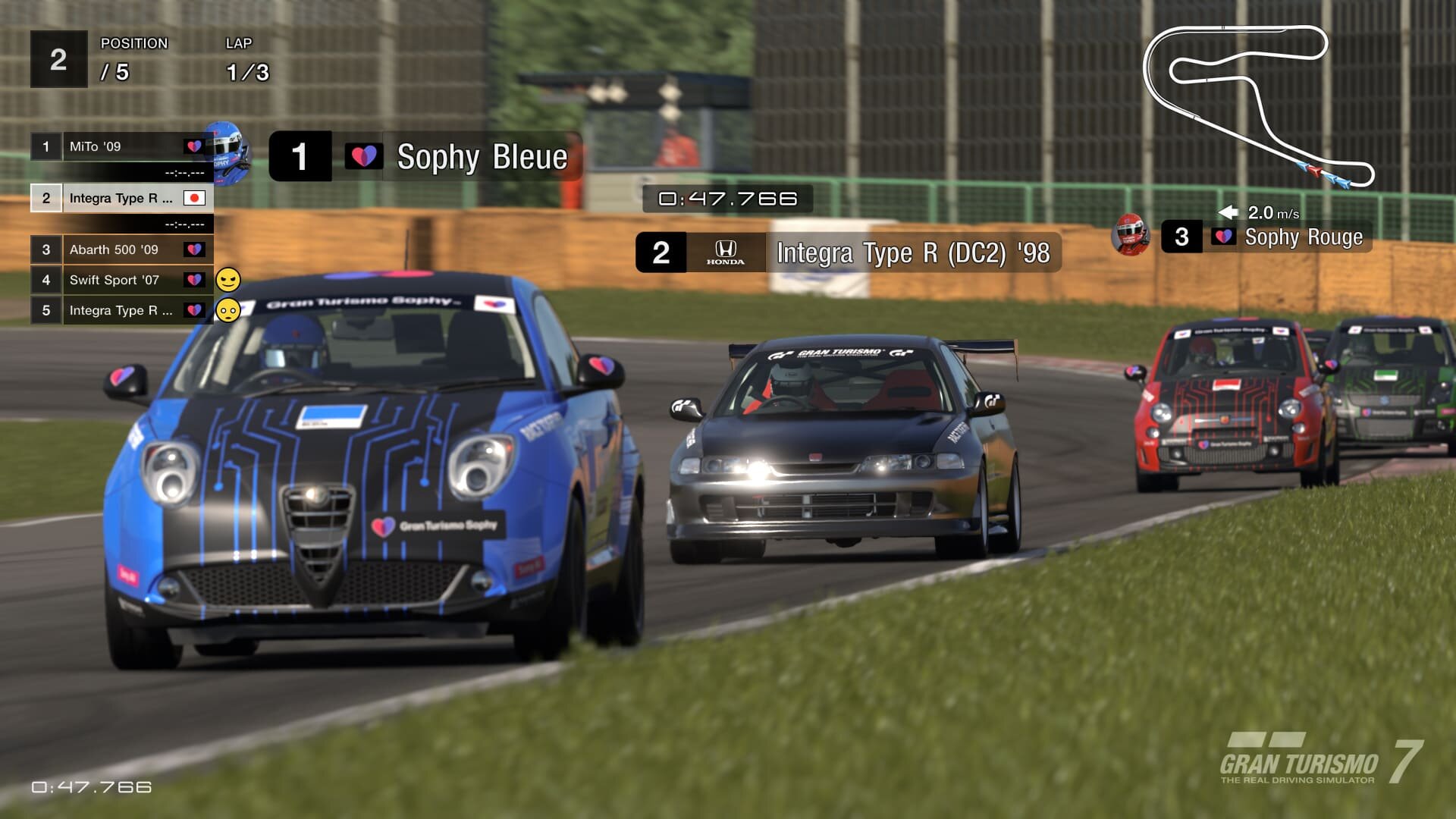 The GT Sophy 'Race Together' mode enables human racers of different levels to explore racing together with GT Sophy and learn new skills. There are four car/track combinations of varying difficulty. Within each car/track combination – players can choose varying levels of difficulty from "beginner", "intermediate" and "expert". These are 1v4 scenarios where the human drivers are racing against four GT Sophy cars of different performance points. Humans always have a performance advantage except in "1v1" mode which matches players with GT Sophy in a car of equal performance.
The Road to 'Race Together' The PDI and Sony AI teams worked very closely on 'Race Together.' They spent hours and hours crafting the experience, selecting cars and tracks, choosing the interactions, and designing new UI experiences. Moreover, GT Sophy is shipped as part of GT7 – which means GT Sophy's neural network must fit on the PlayStation® 5 and needs to be able to execute in real-time. To accomplish this, we play-tested many different possible ways of releasing GT Sophy until we finally arrived at 'Race Together.'
Raising the Stakes in Gran Turismo This release marks an important milestone in the history of racing AI in Gran Turismo. GT Sophy is a significant update to a key piece of the game – the AI agent interaction – that hasn't changed much since Gran Turismo was first introduced 25 years ago. For the first time, top racers, intermediate, and beginners will be able to experience a racing agent that drives competitively, but fairly, and with great skill. GT Sophy will fight to retain its position or gain a position and can surprise you with moves that go outside the normal racing line – so watch your line. The agent will bring out the best racer in you as you battle for the best entry into the next curve or try to fight off an attack as you exit. The experience is much more interactive, fun, and in many ways much more human-like than ever before.
This is a huge step for the franchise, and I believe there are many more of these technological innovations to come.
The Future of Game AI GT Sophy is the first step to bring next-generation AI technology to agents in PlayStation gaming. PlayStation is a unique gaming company with its focus on high-quality visual experiences but also on high-quality interaction with non-player characters, be they enemies or collaborators. Gaming is all about the interaction that players can have in these massive worlds across different franchises.
This is an exciting time for AI agent technology, like Reinforcement Learning, to be applied to many different games – long story ark, open-world games, multiplayer experiences, or e-sports. GT Sophy is the first and I am excited to see the many more that will follow.
Meeting Milestones with GT Sophy For Sony AI, GT Sophy marks the first high-impact project that moved from Nature publication to actual deployment within one year. As an organization, this project exemplifies our highest aspirations. We don't just do research for research's sake – our projects seek to bring cutting-edge AI technology to millions of people to enable new experiences.
Our mission is to unleash human imagination and creativity with AI and GT Sophy – in the interactions we have seen already – is doing just that. But the agent also highlights an exciting future for gaming and PlayStation. Better AI agents will undoubtedly revolutionize gaming as we know it today.
None of this would have been possible without the ingenuity and dedication of the team that made this project a success. Congratulations to PDI, Sony AI, and Sony Interactive Entertainment Cloud Gaming teams for making this project an incredible success.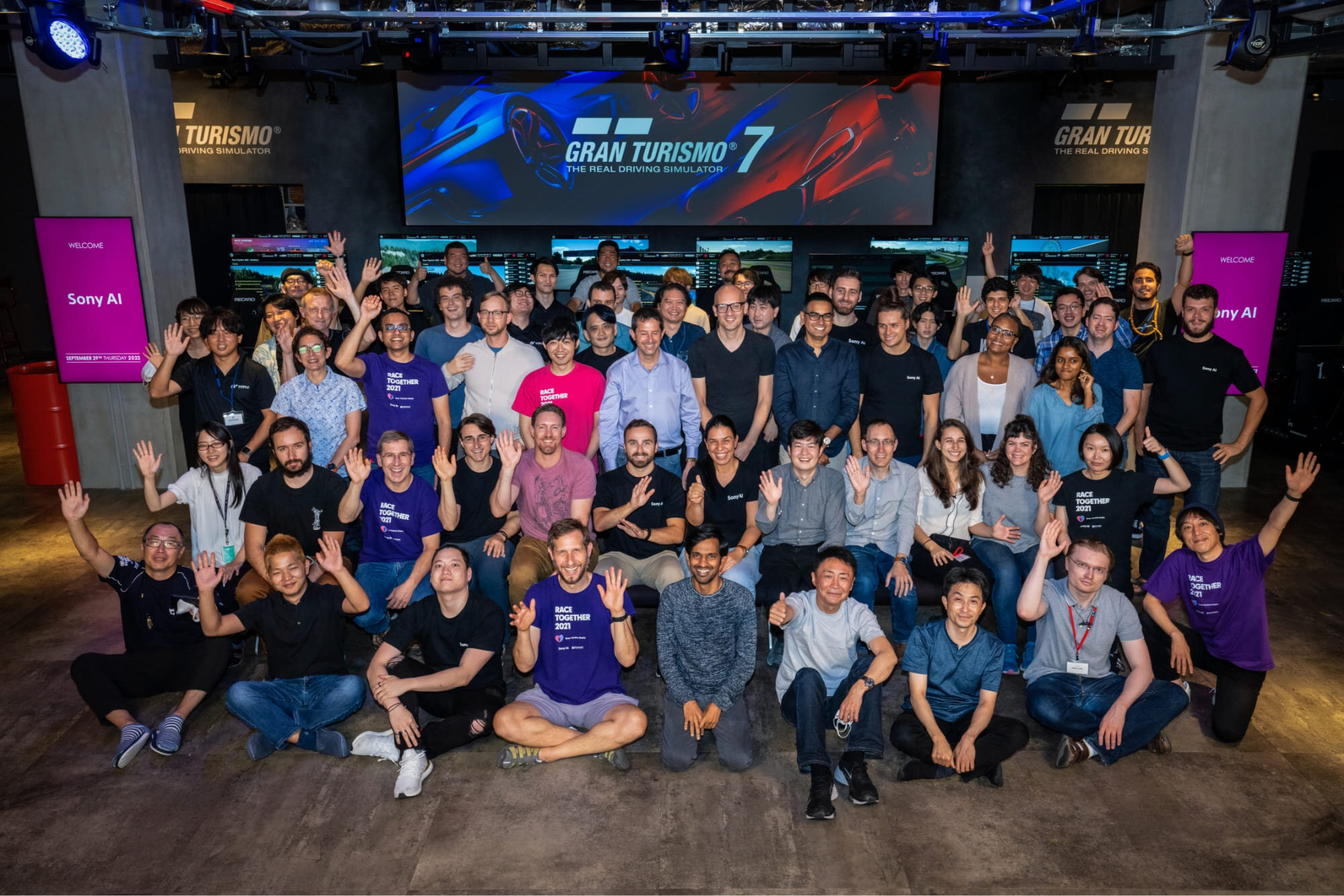 I invite everybody to try racing GT Sophy in its various modes and car/track combinations. I am super curious to see what you will do with this technology!
Happy Racing!
Latest Blog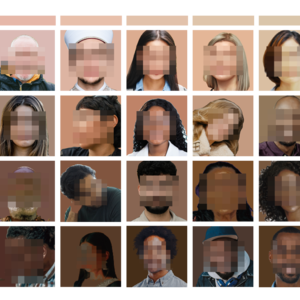 September 21, 2023 | AI Ethics
Beyond Skin Tone: A Multidimensional Measure of Apparent Skin Color
-->Advancing Fairness in Computer Vision: A Multi-Dimensional Approach to Skin Color Analysis In the ever-evolving landscape of artificial intelligence (AI) and computer vision, fa…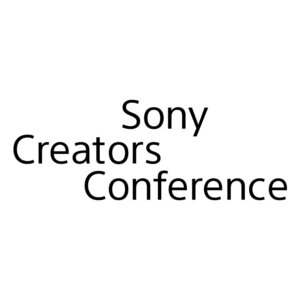 September 15, 2023
Sony AI Showcases Innovation and Creativity at Sony Creators Conference and Gran…
At the Intersection of Creativity and Technology: Sony AI Shines at the Sony Creators ConferenceOn August 8-9, Sony held its first-ever technology conference for the creative commu…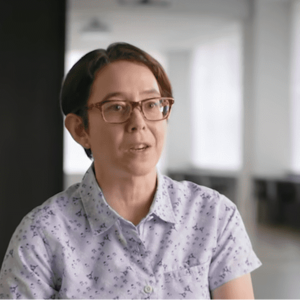 September 4, 2023 | Sony AI
Sights on AI: Erica Kato Marcus Underscores the Value of Sony AI's Research, Tea…
The Sony AI team is a diverse group of individuals working to accomplish one common goal: accelerate the fundamental research and development of AI and enhance human imagination an…