Meet the Team #1: James, Guillem and Raphaela
Sony AI
October 12, 2021
This is the first post in our new Sony AI Meet the Team series, which will shine a spotlight on the individuals that make up our very talented Sony AI team. Once a month, we will share highlights from our interviews with Sony AI team members from around the world, discussing their backgrounds, current projects, and thoughts on the future of AI, among other topics.
Our inaugural post features team members from the United States, Japan, and Switzerland.
James MacGlashan
Senior Research Scientist
Based In: Rhode Island, United States
Areas of Expertise: Reinforcement Learning
What made you interested in working in AI and reinforcement learning?
Intelligence is one of the biggest puzzles of reality. It feels like it should be a simple problem, but proves itself to be one of the most challenging problems. At the same time, it has significant potential to be a transformative technology for society.
I became involved in reinforcement learning more specifically because I wanted to build AI systems that could interact with the world and with us, and could learn from those interactions, whereas a lot of other machine learning focuses on learning to make predictions from a rigid dataset. Reinforcement learning is a natural fit for that interactive desire; it regards the problem of building machines that try to accomplish something but must learn through direct experience how the world works and what will result in the best outcomes.
What are your thoughts about the future of AI and AI for creativity?
A lot of people today treat AI and the future of AI like it's magic, but I think that expression often leads to confusion. AI is not magic and will not unexpectedly "wake up" one day. However, I think what is often trying to be expressed by researchers is the excitement that the field is making progress on a topic that has remained elusive for so long and which touches on the heart of long-standing philosophical questions. It is awe-inspiring that we can now make machines that can learn to do things sometimes better than people and in ways that we didn't anticipate - that our AI technology can be creative.
Creativity is one of those dimensions where I think AI can beneficially empower people more than before. As an example, I think many people have once dreamed of a creative project they'd like to undertake but simply didn't have the resources to realize it. Consider how complex video games are as an example. The recent advances in tools for making games have empowered indie developers to make all kinds of award-winning creative games. But the current reality is making games at any scale is often an endeavor that requires committed time from many people. AI technology can lower the barrier to entry by being a tool people can use to realize the idea they have in their head without the budget and time of a full studio. I can imagine a similar scenario for music where you might not have a full band able to jam with you whenever you want, but if our AI technology for music gets better, you can have an AI sit in and riff on the fly with you, or play the instruments you cannot simultaneously play yourself while following your lead.
The future of AI that I'm striving for is the one where AI empowers us to do the things we wish we could do.
Dr.James MacGlashan is a senior research scientist at Sony AI America. He received his PhD in computer science at the University of Maryland, Baltimore County and did his postdoc work at Brown University. His research interests concern decision-making AI systems, particularly reinforcement learning (RL) and RL systems that involve human interaction. At Sony AI, he works on the game AI project and is working toward making RL algorithms and technology a more robust tool that can solve real-world problems.
Guillem Torrente
Robotics Engineer
Based In: Tokyo, Japan
Areas of Expertise: Biomedical Engineering and Robotics
What made you excited about joining Sony AI?
Sony's goals are to enable people to enjoy life in a new dimension through technology, and I feel in the near future Sony AI will grow and bring amazing new ideas towards this goal. I can identify my own purpose in theirs as well.
What most inspires you to be creative?
As a child, I used to play a lot with LEGO bricks. In a similar way, as you put blocks on blocks to create complex figures and shapes, I like to define creativity as building up knowledge and experience to create things that you could not do some time ago. And the secret ingredient is to challenge yourself with ever more difficult problems.
For example, I have played the piano since I was seven years old and attended classes for about 10 years afterward. When I started traveling around the world, I had to quit, but I used every occasion I could where there was a piano to keep learning new songs, always more and more difficult. I also love sports, and, of course, challenging myself to new goals to always keep improving.
What are your thoughts about the future of AI and AI for creativity?
AI has already started to become an indispensable tool for our society and will continue to do so to an ever-increasing degree. However, not only to simplify peoples' lives, we need to use it to broaden the horizon of human capabilities, such as curing diseases, enabling the disabled, making science, and solving the current problems of our society.
Guillem is a robotics engineer at Sony AI Tokyo. Born and raised in Barcelona, Spain, he grew interested in how technology, and in particular robotics and AI, could be used to help patients after tragic accidents or pathologies, or even to augment humans with abilities never imagined before. Motivated by these ideas, he obtained a bachelor's degree in Biomedical Engineering at Pompeu Fabra University in 2017, culminating with an award-winning thesis on an engineered wheelchair controllable through eyesight and head movements for severely disabled patients, in collaboration with the Imperial College London. In 2018, he obtained a Spanish scholarship and moved to Switzerland to enroll in the master's degree in Robotics, System and Control from ETH Zurich. During the second year of master studies, he travelled to Tokyo for 6 months to complete an internship in machine learning for recipe generation at the "Sony AI collaboration office," which would become Sony AI the following year. After finishing his master thesis on flight control for agile drones, Guillem returned to Sony AI in 2020 to begin his current position as a robotics engineer.
Raphaela Kreiser
Research Scientist
Based In: Zurich, Switzerland
Areas of Expertise: Neuromorphic Engineering and Event-based Vision
What made you interested in working in AI and your area of expertise?
Since I was a child, I have been interested in the brain and how intelligence emerges. That is why I started studying cognitive science and neuroinformatics at university. Seeing how you can model brain functionalities and describe them mathematically gave me insights not only into neuroscience but also into engineering, physics, and computer science. Ideas from one area can be applied to others and I became inspired to pursue this path with the aim to discover new AI technologies. I want to be an explorer and as the field of AI is emerging at this moment, I am happy to keep exploring the opportunities of technology.
What made you excited about joining the Sony AI team?
I would love to help people develop their abilities to their fullest potential. Be it in triggering a creative thought process or in executing challenging tasks. Entertainment is a great source for inspiration. At Sony AI we can leverage Sony's entertainment know-how and have many resources that enable our ideas to become a real product in the future. In addition, I am excited to be part of a group that shares the same mission and values. To inspire, create rich experiences, and to work in harmony with people is what I agree on, and I am eager to follow this path.
What most inspires you to be creative?
Movement, nature, and music are the things that inspire me most. Moving and music help me to disconnect while nature helps me broaden my horizon. Taken together, moving in nature with music is my perfect recipe to reset my mind and creative thoughts emerge naturally. For me, this happens especially when doing acrobatics and dancing since you are also exposed to postures that you do not experience constantly. Of course, the fun part of it should not be underestimated.
Raphaela is a research scientist at the SonyAI team in Zurich. Her interests include computer vision, neuromorphic hardware, biologically inspired computing, and robotics. Raphaela grew up in Hamburg and she obtained her BS degree in Cognitive Science in Osnabruck, Germany. For her MS and PhD studies, she moved to Zurich to study Neuroinformatics at University Zurich / ETH Zurich. There she developed a strong interest in neuromorphic hardware and neural network implementations for robotic applications. She is motivated to understand the computational principles used in biological systems in order to create power-efficient and real-time AI. Outside of work, she enjoys acrobatics, music, and outdoor sports.
Latest Blog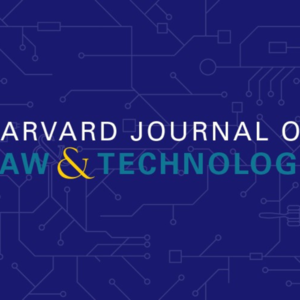 March 16, 2023 | AI Ethics
Being 'Seen' vs. 'Mis-Seen': Tensions Between Privacy and Fairness in Computer V…
Privacy is a fundamental human right that ensures individuals can keep their personal information and activities private. In the context of computer vision, privacy concerns arise …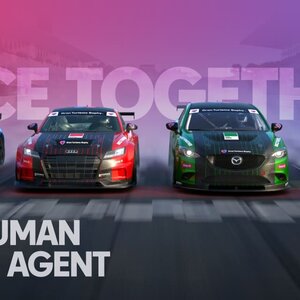 March 9, 2023 | GT Sophy
From Research to Deployment in One Year - GT Sophy Is Now Available to All GT7 P…
I am proud to announce that, together with Polyphony Digital Inc. (PDI), we have globally released Gran Turismo Sophy in Gran Turismo™ 7 (GT7) PlayStation® racing simulation game, …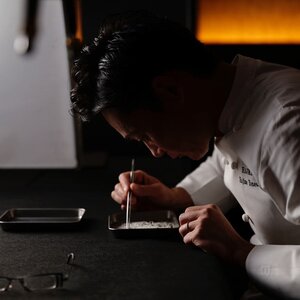 December 12, 2022 | Gastronomy
The Future Kitchen Series – Chef Hajime Yoneda Part 3
THE FUTURE KITCHEN SERIES Since 2020, we have been exploring the world of gastronomy and learning as much as we can from the industry's leading chefs. Starting with Chef Haj…