Unveiling Gran Turismo Sophy™ : An AI Breakthrough
Sony AI
February 10, 2022
I'm thrilled to announce Sony AI's very first AI breakthrough - Gran Turismo Sophy which is featured on the cover of Nature magazine's Feb 10th issue.
Gran Turismo Sophy is a revolutionary racing AI agent that has learned to master the PlayStation® game and driving simulator, Gran TurismoTM (GT) Sport. Through training, Gran Turismo Sophy acquired racing skills to challenge and outrace some of the world's championship-level GT drivers.
Please check out a special video message from Kenichiro Yoshida, Chairman, President and CEO, Sony Group Corporation, about this exciting project.
This breakthrough has been one of the key challenges Sony AI has worked on since its inception in April 2020. Over the past two years, our team has been working closely with Polyphony Digital (PDI) - the creator and developer of the Gran Turismo franchise - and the cloud gaming team at Sony Interactive Entertainment (SIE) to develop Gran Turismo Sophy. Gran Turismo Sophy learns through novel deep reinforcement learning techniques to race at the highest level. It is trained using the cloud gaming infrastructure managed by SIE for massive scale training.
Gran Turismo is not just a game but also a realistic driving simulator. Over the years, PDI has created one of the most realistic racing experiences and brought the core experience of racing to PlayStation. This means that each car and each track are modeled to simulate the real-world experience of driving in terms of visuals, audio, and most importantly, dynamics. This realism of Gran Turismo is precisely what makes it a great challenge for AI research.
What Makes Gran Turismo Sophy a Unique AI Challenge?
The first important point is that racing requires drivers to control physical systems at their limits. Racing is essentially trying to drive cars at the edge of control or just beyond. Estimating braking points, finding the best line, searching for grip on the track to maximize speed and control are by itself very interesting Machine Learning problems, but racing means that you are not alone on the track. Other drivers impact the dynamics of the car through drafting effects that can help reach speeds higher than the actual top-speed of the car. But they can also drastically increase the braking distance due to reduced down force.
Then there are all the tactical aspects which are built on top of the highly dynamic control problem. Racers have to find lines to pass their opponents taking into account the opponent's reaction to the overtake attempts. That turns racing into a complex back and forth between opponents including defend and pretend behaviors as well as pushing the limits on the racing lines, braking and acceleration points.
Last but not least, racing drivers need to adhere to specific rules that govern how far drivers can skid off the track and who gets blamed when a collision occurs. Stewards look at critical race situations and determine potential time penalties for drivers. The rules are imprecisely specified and open to interpretation. That makes them difficult to encode and difficult to optimize for directly. There is also a concept of fair play in racing. Racing should be engaging and fun. Collisions should not be used as a tool to win races. At the same time, racers need to drive aggressively to win. Finding the right balance is a real challenge.
All these things together distinguish Gran Turismo Sophy from earlier AI agents in chess, shogi, Go and other AI breakthroughs such as AlphaStar and OpenAI Five for real-time, multiplayer strategy video games. Chess, shogi, Go are perfect information games that are solved by AI systems without the need to master real-world physics, but with a strong focus on strategies in discrete board games. Even AlphaStar and OpenAI Five, while technically dealing with in-game physics - are focussed on strategic aspects and are not attempting to master real-world physics. Now, Gran Turismo is all about trying to capture real-world physics. Tactics, strategy and race etiquette are important but they need to happen while the car is speeding along at its physical limits.
More than an AI Challenge - An AI that aims to deliver new gaming and entertainment experiences
For Sony AI, Gran Turismo Sophy is not just a scientific AI challenge. It is also an important step in unleashing human imagination and creativity with AI - which is our mission. From the very beginning, our focus has been to partner with creators, and in this case PDI, the makers of Gran Turismo, to develop a game AI agent that could not only race competitively against the top Gran Turismo drivers, but one that would be fun for the top drivers to race against. And with Gran Turismo Sophy, we are making great steps towards achieving this goal. In the development of Gran Turismo Sophy we regularly interacted with top drivers to test out the latest versions. One of the most memorable moments was in a time trial race when Emily Jones, FIA Gran Turismo Championships 2020 World Finalist, was talking about how she was inspired by Gran Turismo Sophy to try out new racing lines that she hadn't seen before.
The Incredible Team and the Future
Gran Turismo Sophy is an extremely exciting project that we could only do because of incredible collaboration and teamwork across the globe.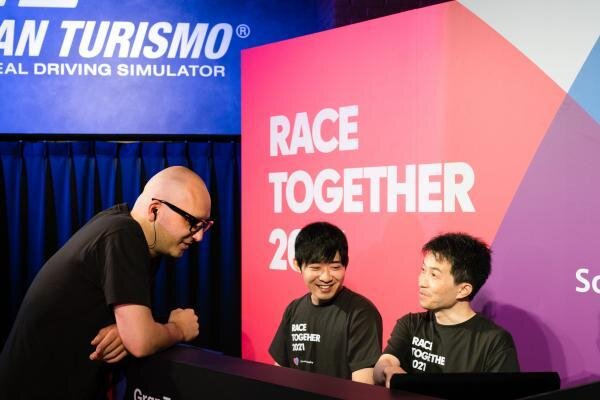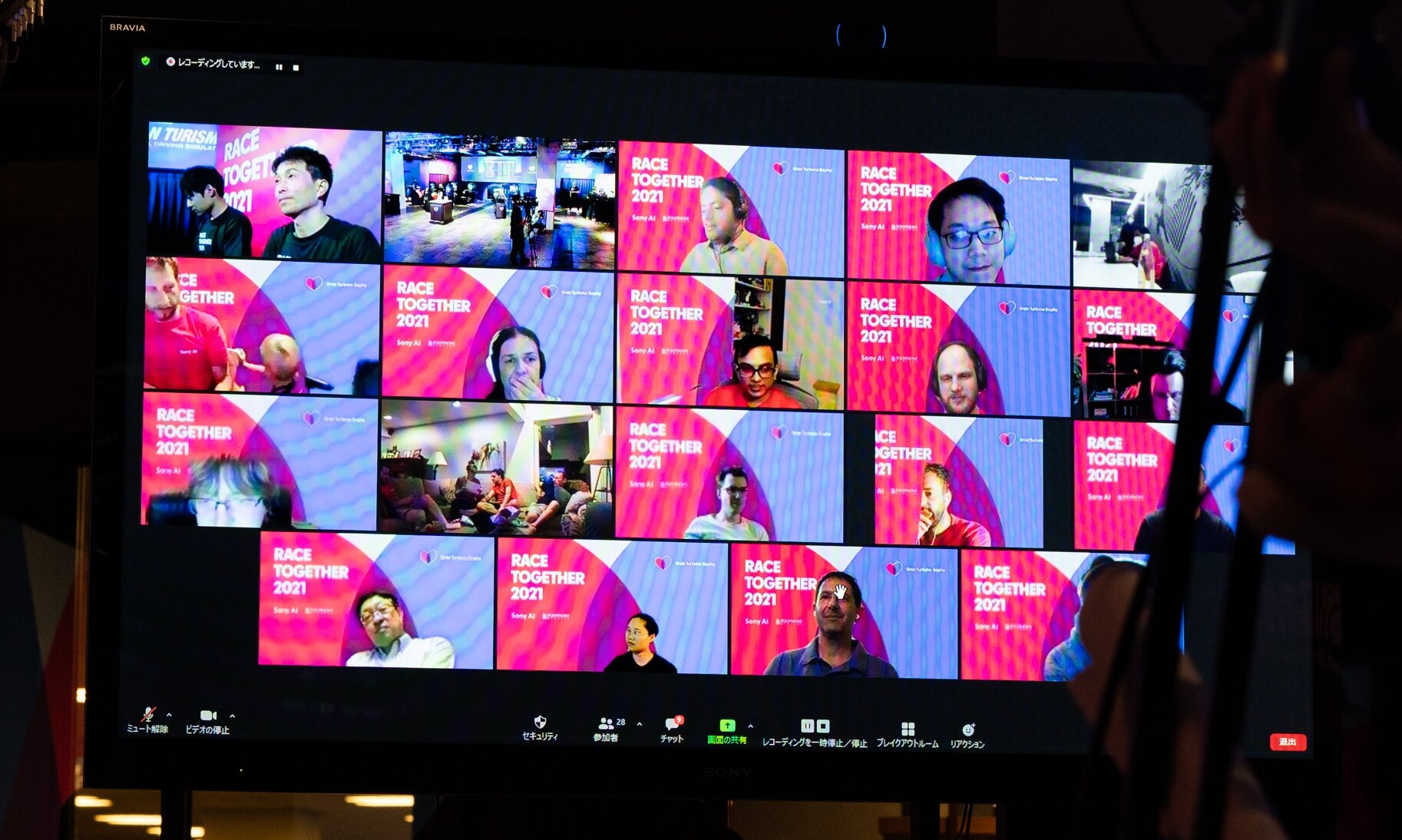 I am extremely proud of the teams that worked on Gran Turismo Sophy and created this achievement. We can announce Gran Turismo Sophy today because of a unique collaboration between Sony AI, PDI, and SIE. This type of collaboration is truly unique to Sony and demonstrates how we can utilize AI to inspire creators and gamers alike and Gran Turismo Sophy is only the beginning of what's more to come. Sony AI and PDI will explore how to integrate GT Sophy into future releases of the Gran Turismo series.
See More Info & Look out for more from Sony AI. Please visit our Gran Turismo Sophy website, read our paper in Nature, and view the video on the Making of Gran Turismo Sophy.
Finally, we have additional flagship projects in the areas of Gastronomy, Imaging & Sensing and AI Ethics so please stay tuned for more news from Sony AI!
Link to the PDI Blog
Link to the SIE Blog
Link to the Press Release
Click here for the Japanese version
Latest Blog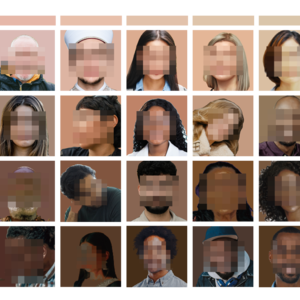 September 21, 2023 | AI Ethics
Beyond Skin Tone: A Multidimensional Measure of Apparent Skin Color
-->Advancing Fairness in Computer Vision: A Multi-Dimensional Approach to Skin Color Analysis In the ever-evolving landscape of artificial intelligence (AI) and computer vision, fa…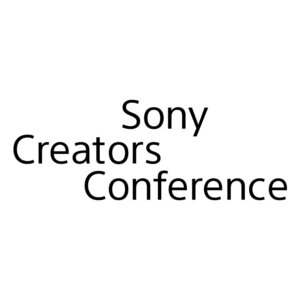 September 15, 2023
Sony AI Showcases Innovation and Creativity at Sony Creators Conference and Gran…
At the Intersection of Creativity and Technology: Sony AI Shines at the Sony Creators ConferenceOn August 8-9, Sony held its first-ever technology conference for the creative commu…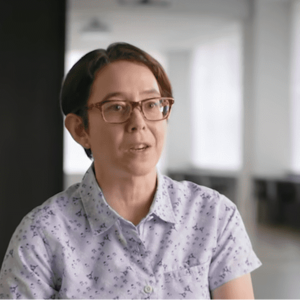 September 4, 2023 | Sony AI
Sights on AI: Erica Kato Marcus Underscores the Value of Sony AI's Research, Tea…
The Sony AI team is a diverse group of individuals working to accomplish one common goal: accelerate the fundamental research and development of AI and enhance human imagination an…