Meet the Team #8: Weiming Zhuang, Nidham Gazagnadou, Chen Chen
Sony AI
July 13, 2023
At Sony AI, the Privacy-Preserving Machine Learning (PPML) team focuses on fundamental and applied research in computer vision privacy. Their innovative research aims to apply these novel ideas to real-world AI applications. In this installment of our Meet the Team series, we feature Weiming, Nidham, and Chen, who contribute to projects related to federated learning and CV privacy.
Weiming Zhuang
Research Scientist
Based In
Zurich, Switzerland
Areas of Speciality
Federated Learning, Computer Vision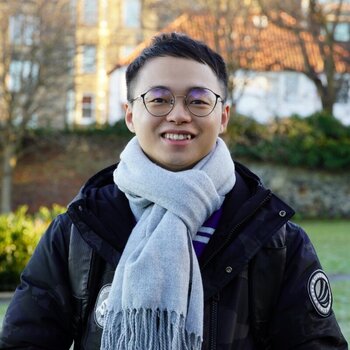 What made you interested in working in privacy-preserving machine learning?
Privacy-preserving machine learning has fascinated me with its profound impact on safeguarding sensitive information. Developing advanced AI models without compromising individuals' privacy is crucial in today's data-driven world. My journey into this field began in 2019 during my PhD at Nanyang Technological University. Federated learning (FL) became my primary focus privacy-preserving technique that has garnered widespread recognition in academia and industry. FL revolutionizes AI model training by preserving data in its original location while solely sharing the model itself. This aligns seamlessly with my prior experience in distributed system development. Working on FL and other privacy-preserving machine learning techniques is exhilarating as it allows us to strike a balance between data utility and privacy. By contributing to and exploring privacy-preserving machine learning, I aim to design elegant solutions that address privacy concerns while propelling advancements in AI.
What made you excited to join Sony AI, and what do you hope to accomplish?
I am excited about joining Sony AI because of the incredible opportunities it offers in the field of privacy-preserving machine learning. These technologies can potentially revolutionize how we handle data and ensure privacy while still leveraging the power of AI. Sony AI not only focuses on the advancements of AI but also cares about the privacy and security of the models throughout the development process. By joining Sony AI, I'm excited to contribute to developing and implementing these privacy-preserving techniques in the company's business and products. I aim to collaborate with cross-functional teams to identify opportunities where these technologies can be applied effectively. This could involve developing robust and scalable privacy-preserving algorithms, designing secure data-sharing / model-sharing frameworks, and implementing privacy-centric solutions for Sony products and services.
Weiming is a Privacy-Preserving Machine Learning (PPML) research scientist at Sony AI. His research interests and expertise span federated learning, AI privacy and security, computer vision, and machine learning systems. Before joining Sony AI, Weiming was a PhD researcher under SenseTime-NTU Talent Programme and received his PhD from Nanyang Technological University. He spent two years in software engineering building large-scale distributed systems and completed his Bachelor's from the National University of Singapore, School of Computing. Weiming has published papers in top-tier conferences and journals, including ICLR, ICCV, etc., and his papers have been selected as oral presentations at top conferences.
Nidham Gazagnadou
Research Scientist
Based In
Zurich, Switzerland
Areas of Speciality
Machine Learning, Federated Learning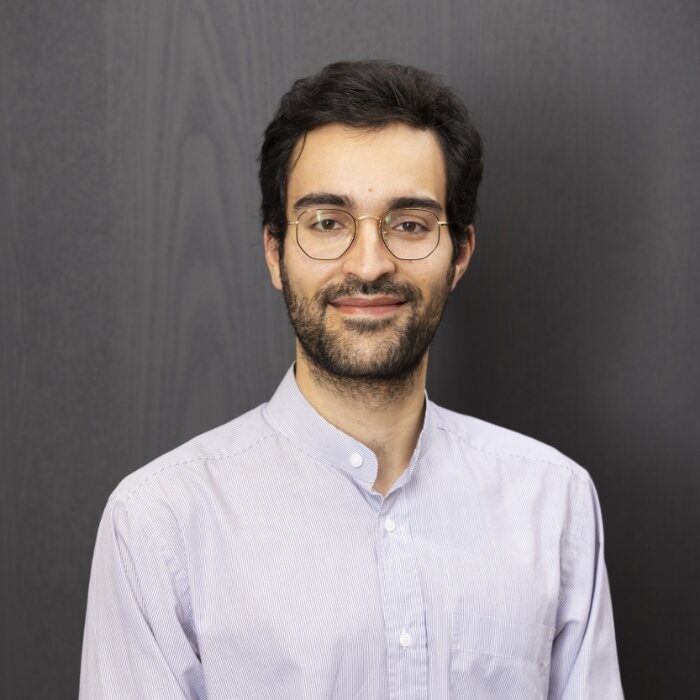 What made you interested in working in privacy-preserving machine learning?
A combination of factors sparked my interest in working in this field. Firstly, while exploring centralized stochastic optimization, I came across federated learning, which piqued my interest in data leakage risks and modern ways of training AI models without exposing users' private data to a central server. Moreover, after going through Cedric Villani's influential report on AI in 2018, I delved into the communications of the CNIL, the independent French data protection authority. I became aware of the privacy risks and European regulations on personal data and AI, which further confirmed my interest in the field, as I recognized the importance of protecting individuals' privacy in the context of advanced technologies.
What advice would you give to an individual starting a career in PPML?
My first recommendation would be to stay connected to the population and governments' concerns about AI. As scientific and industrial experts, our understanding of the systems we manipulate can make us forget the distance between the general public and experts. The second thing is always to think about quantifying your results. The critical point nowadays is to understand, in practice, what the privacy risks of an AI system are and how to defend against them.
What are your thoughts about the future of AI and privacy-preserving machine learning?
Striking a balance between harnessing the power of AI and ensuring data privacy is crucial. Advances in privacy-preserving techniques like federated learning and differential privacy are promising. However, the relationship between regulations and tech companies is also vital. Clear regulations and ethical frameworks can promote responsible AI practices, foster trust, and safeguard individuals' privacy rights in an increasingly data-driven world. Collaborative efforts between regulators, tech companies, and researchers are essential to shaping a future where AI advancements coexist with robust privacy protection.
Nidham joined Sony AI in April 2022 after completing a PhD in applied mathematics from Télécom Paris in 2021. He holds an engineering diploma from ENSTA Paris, with a focus on optimization, and earned a Master's degree in Machine Learning and Computer Vision from ENS Cachan in 2018. His research interests span optimization for machine learning, federated learning, and randomized iterative algorithms.
Chen Chen
Research Scientist
Based In
Zurich, Switzerland
Areas of Speciality
Federated Learning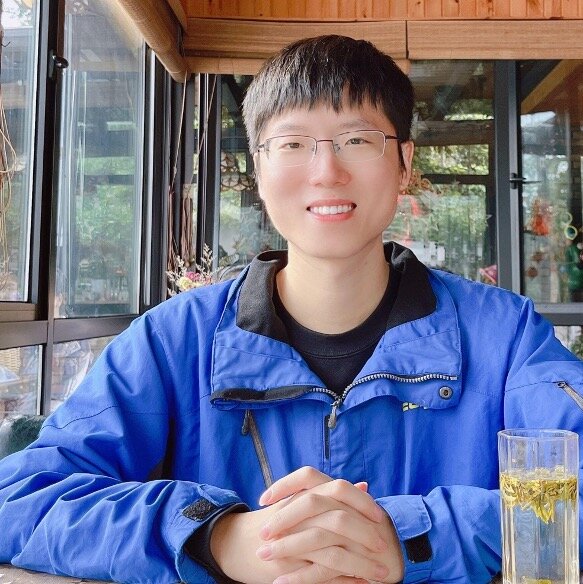 What made you interested in working in privacy-preserving machine learning?
Privacy and robustness are essential aspects in safeguarding the responsible development of AI. The chance to work with great colleagues in Sony AI and contribute to the development of brand-new, cutting-edge privacy and robustness solutions is not only personally rewarding but socially impactful as well.
What made you excited to join Sony AI and what do you hope to accomplish?
Working at Sony has been a dream of mine for a long time. After working in the Sony AI PPML team as a long-term intern for nearly a year and a half, I joined our team as a full-time employee. I appreciate Sony AI providing me with a friendly, flexible, and diverse working environment. I grew up and achieved many milestones in my career at Sony AI. Moreover, I'm a dedicated PlayStation® fan, which led to my admiration for Sony as a company and my interest in one day being part of the Sony team. Sony AI is an important part of Sony's ecosystem, and joining the team combines my love for Playstation® and my passion for working with the latest innovative technology. Collaborating with some of the most talented researchers and most successful business units in the world while leading new research in computer vision privacy and security has been a great experience.
What has been your favorite part about working at Sony AI?
One thing that stands out to me about working at Sony AI is the talent and expertise of not just my team in privacy-preserving machine learning but all groups within the organization. In our type of work, collaboration is so important, and even with our team spread out around the world, we can still come together to overcome challenges through unique solutions. I feel very lucky to be surrounded by such helpful team members, as well as leaders who are genuinely invested in our growth and success.
Chen Chen is a research scientist at PPML, Sony AI. He is interested in trustworthy machine learning (privacy, security, etc.). His current research focuses on federated learning, generative AI, diffusion models, and adversarial training. He received his PhD from Zhejiang University in December 2022. He has published several papers in top-tier conferences, such as NeurIPS, ICML, ICLR, AAAI, and EMNLP.
Latest Blog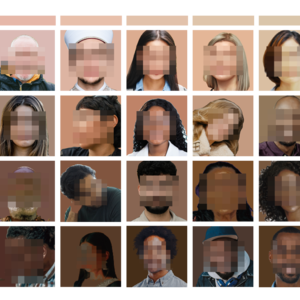 September 21, 2023 | AI Ethics
Beyond Skin Tone: A Multidimensional Measure of Apparent Skin Color
-->Advancing Fairness in Computer Vision: A Multi-Dimensional Approach to Skin Color Analysis In the ever-evolving landscape of artificial intelligence (AI) and computer vision, fa…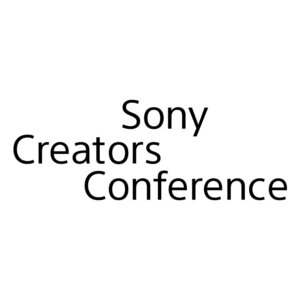 September 15, 2023
Sony AI Showcases Innovation and Creativity at Sony Creators Conference and Gran…
At the Intersection of Creativity and Technology: Sony AI Shines at the Sony Creators ConferenceOn August 8-9, Sony held its first-ever technology conference for the creative commu…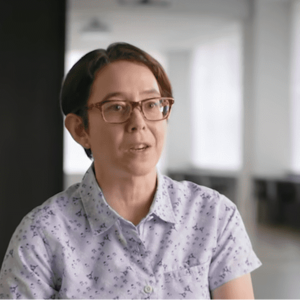 September 4, 2023 | Sony AI
Sights on AI: Erica Kato Marcus Underscores the Value of Sony AI's Research, Tea…
The Sony AI team is a diverse group of individuals working to accomplish one common goal: accelerate the fundamental research and development of AI and enhance human imagination an…